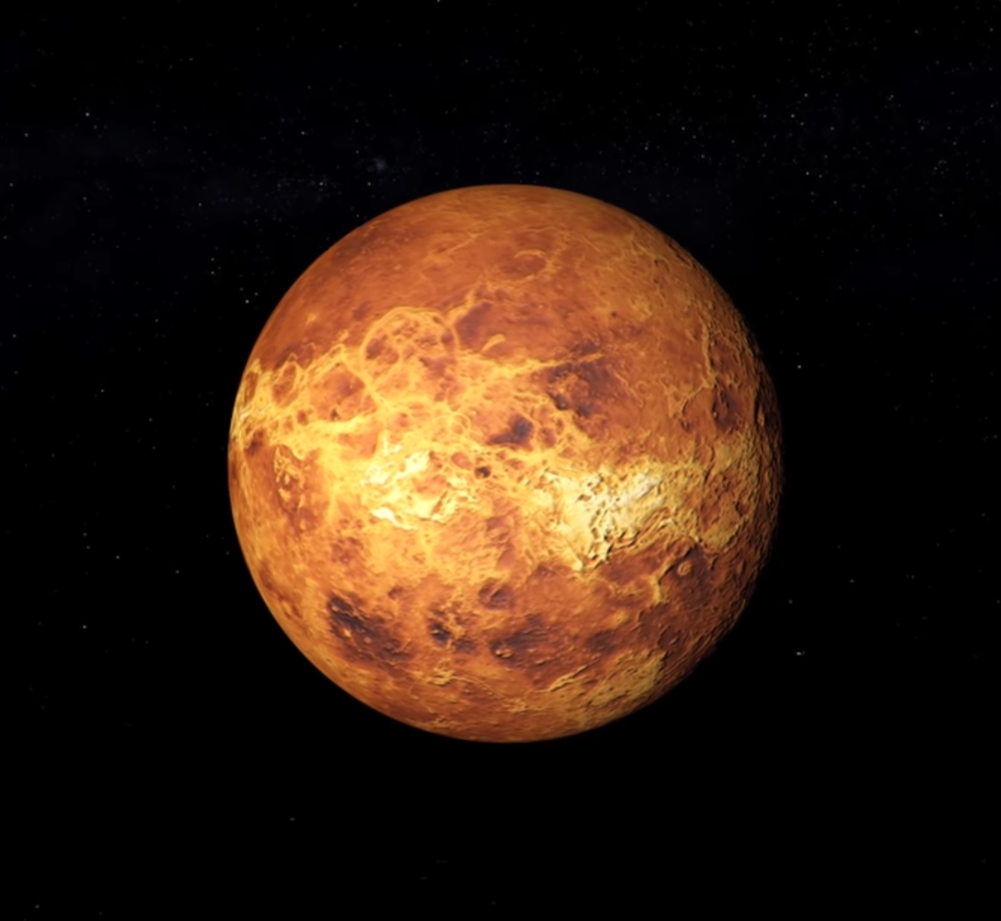 Our neighboring planet Venus has fascinated and inspired different cultures throughout the history. Venus is named after the Roman Goddess of love, beauty and fertility. Planet Venus can be often seen glistening as one of the brightest objects in the night sky. It is sometimes referred to as Earth's twin sister due to its similar size, composition, mass and proximity to the Sun. But this is where the similarities end, because modern observations of Venus have revealed a strange, almost hellish world that is shrouded in a dense, complicated atmosphere that is mostly made of carbon dioxide.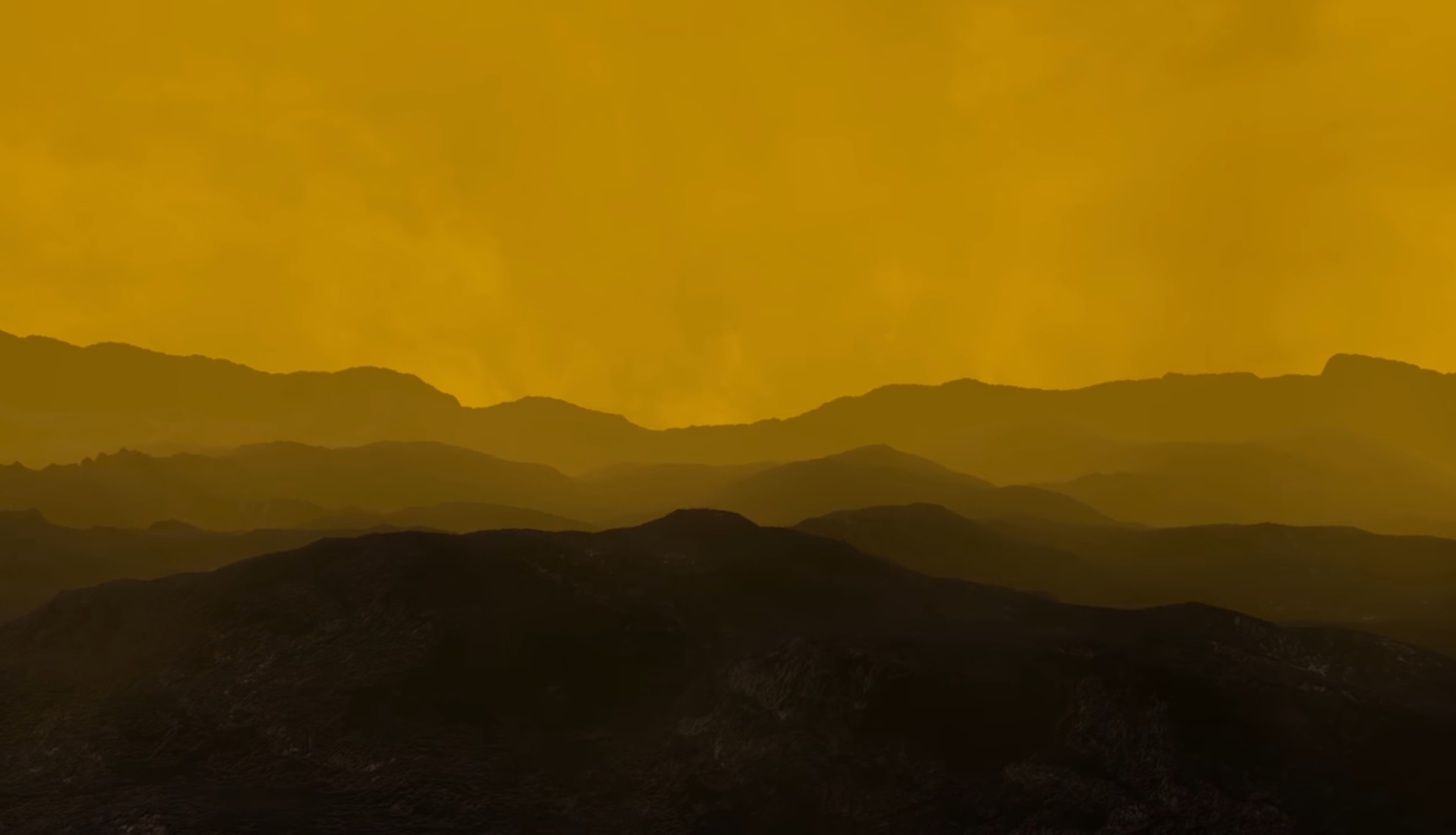 This blanket of thick atmosphere sits around 40 miles or 64 kilometers above the planet's surface blocking our view of what lies beneath the cloud tops. Since 1960, astronomers have used powerful radar signals from radio telescopes on Earth and satellites orbiting Venus to penetrate the clouds and map the planet. This resulted in images that revealed the mysterious Venusian surface.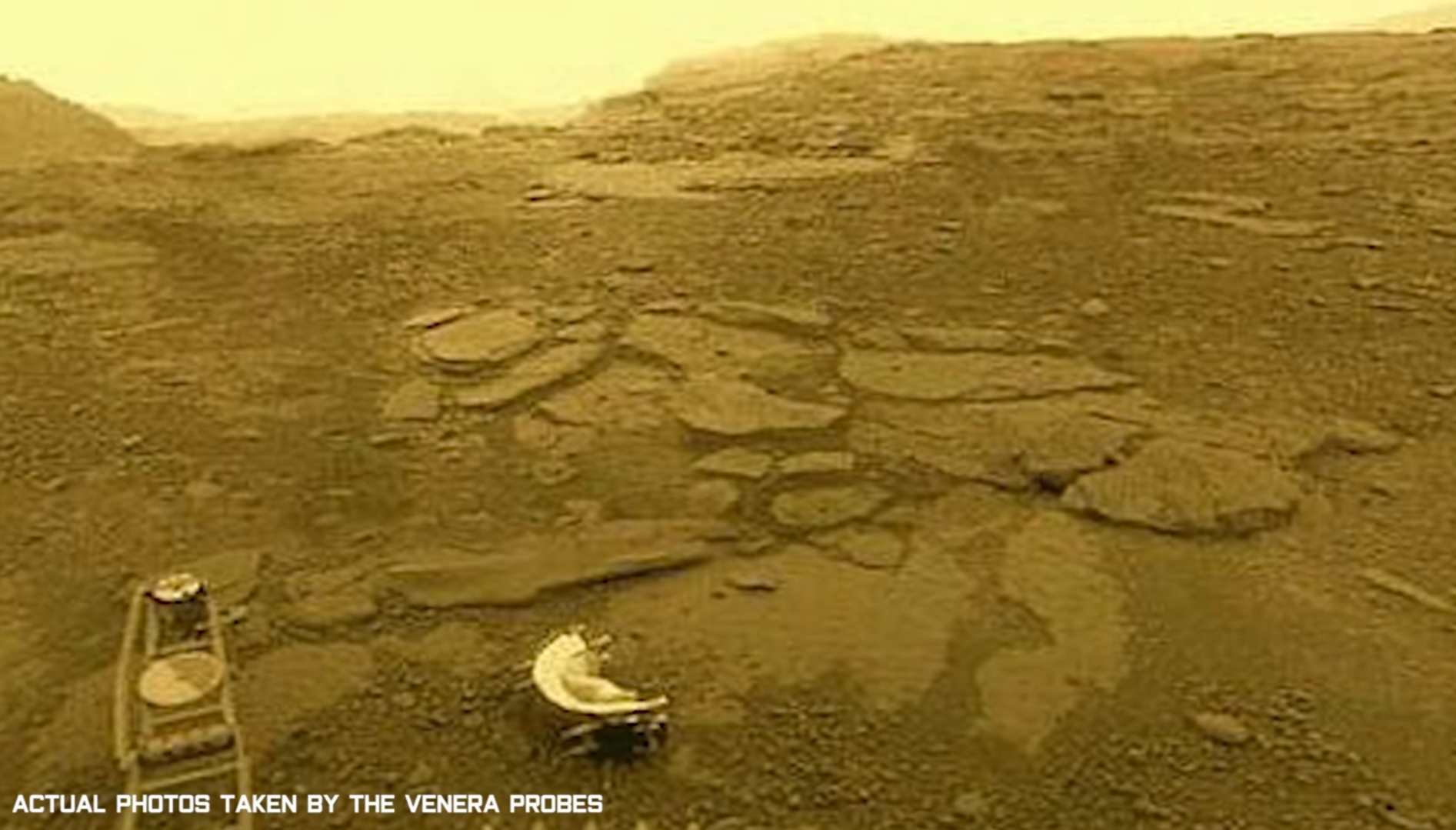 It is not just from above that we have been able to observe our planetary neighbor. Thanks to a series of probes named Venera that were launched by the soviet union in the 1970s and 1980s. The landscapes of Venus were captured and revealed to us for the first time. Throughout the program, 13 probes successfully reached Venus while transmitting data back to Earth. Eight landed successfully on the surface but only four were able to return photographs providing us with a glimpse of what is hiding beneath the thick Venusian cloud tops.
The study of Venus has revealed its surface to be completely inhospitable for life as we know it. It is a hot and extremely dry place with temperatures that rise to around 465 degrees Celsius or 870 degrees Fahrenheit. Because the planet suffers from a runaway greenhouse effect which is caused by the planet's thick atmosphere trapping heat, it is one of the hottest places in the solar system.
The atmosphere is also extremely dense, if you were able to stand on this planet, you would experience pressures of up to 92 bar. This pressure is similar to being 3,000 feet or 914 meters underwater. The deformed Venusian landscape is mainly covered with ancient lava flows that created flat smooth plains. However, several large mountains and volcanoes are also scattered across this hellish surface such as the planet's tallest mountain Maxwell Montes. This mountain is 7 miles or 11 kilometers high which makes it bigger than Mount Everest.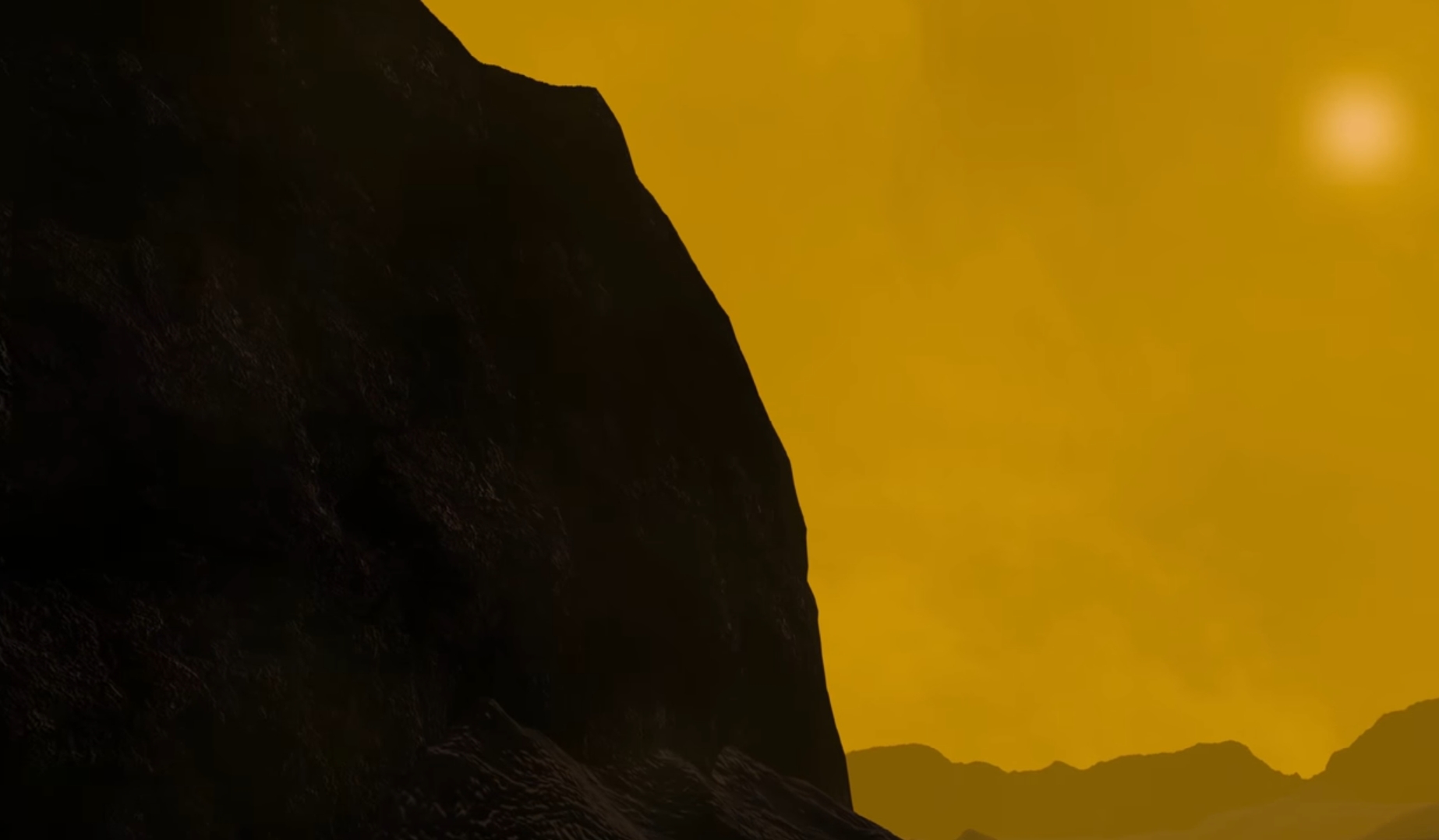 Within the dense clouds above, lightning and thunder would be crackling with sulphuric acid raining down from the upper atmosphere but the blistering heat would prevent the droplets from ever touching the barren ground. The Sun's light would be scattered by the carbon dioxide molecules that dominate the atmosphere, giving the surface and the sky a hazy yellowish tint. At night time, it would be a starless blanket of complete darkness.
The Venusian environment is so extreme that the Venera landing probes were only able to last for around 2 hours before being crushed and melted. This means we still know relatively little about this mysterious hellish world.
Click HERE to know more about Planet Venus.